Portugal eyes takeover of Spanish Bank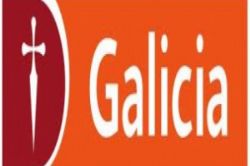 Banco Espirito Santo, Portugal's 2nd largest listed bank by assets, is considering a bid for Spain's Banco Gallego, the bank's CEO said on Tuesday.
"The bank is studying (investment) opportunities in Spain. Right now, Banco Gallego looks like the most likely option," Ricardo Espirito Santo Salgado told reporters.
A purchase of Banco Gallego would expand BES' branch network in Spain by 6 times. BES currently has 25 branches in Spain.
Banco Gallego is controlled by NovoCaixaGalicia, which was taken over by the state in 2011 by Spain's bank restructuring fund FROB, and is currently for sale.