UK's Immigrant workers sent £335 billion 'home' in 2012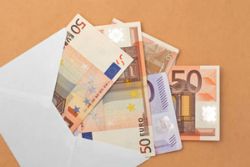 Expat workers living in the UK are responsible for doubling remittance inflows in countries like Bangladesh and Pakistan, a report has found.
The Guardian reported that such employers send around £12 billion a year back to family and friends in their home country.
Estimates released by the World Bank found Saudi Arabia is the most significant source of expat income for Pakistan, while Brazilian nationals living in Japan send more than £1 billion from their salaries back home.
In the UK, the most common recipients of remittance income are people living in Pakistan, Poland, India, Nigeria and - somewhat surprisingly - France, the newspaper stated.
According to the report, the concept of sending money home to help support family members is nothing new.
"Ireland, Italy and Spain have benefited from financial transfers from waves of economic migrants in the 19th and 20th centuries, as did the world's great empires before them, albeit in a rather cruder fashion," the newspaper wrote.
"More recently, the likes of India, China, the Philippines, Mexico and Nigeria benefit the most from overseas pay cheques. In some cases the cash forms an important part of a domestic economy: in Tajikistan for example, remittances transferred primarily from Russia are equivalent to more than 40% cent of GDP."
What is more, it seems apparent that the level of remittance derived from expatriates' pay packets is set to rise over the next 3 years, especially from overseas workers living in the US, Russia and the Gulf region.
Indeed, the World Bank's figures concluded that remittances now dwarf the amount sent by developed nations in the form of aid, with the total sent abroad by expats totalling more than £335 billion last year.
El Salvador, Bangladesh and Armenia now take in remittances accounting for more than 10% of GDP, while Egypt was found to be in receipt of almost £11.5 billion sent by its overseas nationals in 2012 - an increase from less than £6 billion in 2008.
Click here to read More News Stories by Expatriate Healthcare?