Spain sees fall in urban property sales through 2012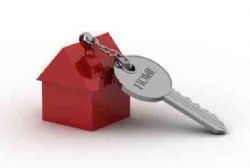 The number of residential property sales across Spain's major Towns and Cities slid by 11.3% during 2012, according to data released yesterday by the Spanish National Institute of Statistics (INE).
Last year's slump is less than seen in 2011, when sales fell by 17.7%, due in part to a slight upturn towards the end of the year as potential homebuyers tried to avoid an increase on sales tax which rose from 4% to 10% in January 2013.
A total of 114,003 residential properties in Spanish cities were sold in December 2012, faliing 1.9% year on December 2011, and 14.4% down on November 2012, signaling continued pressure on Spain's construction and real estate sector.
Such 'urban properties' represent 84.2% of the total of homes that were bought in 2012.