Spain refers Catalan Independence to Constitutional Court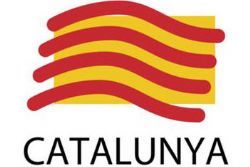 The Right-Wing PP Central Government of Spain has said it will oppose a declaration of sovereignty by the regional government of Catalonia.
Earlier this afternoon the Deputy PM announced that her Government had referred the matter to the Constitution Court on the grounds that the declaration of Independence goes against the Spanish Constitution.
Catalonia is already planning to forge ahead with a referendum on the issue of Independence to be held sometime during 2014.
One of Spain's wealthiest regions, the proud Catalans have long thought themselves to be separate Nation to Spain and are particularly aggrieved at 'subsiding' their less-wealthy neighbours. The Catalan Ministry of Finance last year publicised the fact that they contributed some €25 Bln more to the economy of Spain between 1995 - 2010, than they received back in benefits.
However, despite a great number of Catalans being in favour of independence, support rapidly falls away if severing ties with Spain means that their membership of the EU will be put in jeopardy.
Both Spain and Catalonia are reported to be watching similar mover between Scotland and the UK with interest.