Spain to help investors who were sold risky bank debt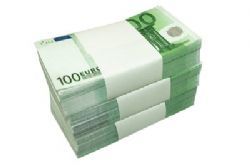 Spain said on Friday it would help tens of thousands of small investors who were sold risky debt in banks, often thinking they were low-risk deposits, using funds from the country's bank Deposit Guarantee Fund.
Deputy PM Soraya Saenz de Santamaria said at a news conference that holders of the debt instruments - known as preference shares - would receive bank shares in exchange. The decree passed by the government on Friday applies to investments in nationalised banks.
Since some of Spain's nationalised banks are not listed, the government will look for a way to use the Deposit Guarantee Fund to make the shares liquid, Saenz de Santamaria said.
Spain has struggled to find ways to compensate investors in preference shares for their losses after a European rescue of the country's banks last year. Brussels requested the government to impose losses on investors in the banks, as a condition for the aid.