TV firms fear Spain could switch off 9 channels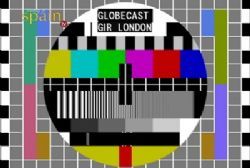 Television companies are worried Spain, looking to make room for faster mobile phone networks, could force the closure of 9 channels, compounding their problems as advertising sales slump in a deep recession.
The government said on Friday it would implement a Supreme Court ruling to reverse its socialist predecessor's decision to award licences for free-to-air channels to various media companies in 2010 without a public tender.
The companies must now wait to hear what the decision means in practice, whether the channels will be closed or put up for tender, opening the door for rivals to buy them.
Spain's Associated Commercial Television Union, which represents the affected firms, said it disagreed with the decision, adding the sector faced "unprecedented legal uncertainty".
"The decision not only affects a sector in crisis that has lost 50% of its market over the past 5 years but also the development of value-added services for citizens," it said.
The channels include right-leaning financial channel Intereconomia and youth channel MTV. Market leader Mediaset Espana, part of former Italian PM Silvio Berlusconi's Mediaset empire, could lose two channels, while Atresmedia may lose three, according to a source with knowledge of the situation.
Vocento's Net TV could lose two channels, as could unlisted Unidad Editorial's Veo TV. Mediaset Espana and Atresmedia, which both merged with smaller rivals, have close to 60% of Spain's audience share between them.
Vocento, which also owns newspaper ABC, said in a stock market notice on Monday it would study options to defend its interests once it had more details of the decision. Its stock price was down 4.2% at 1315 GMT to €1.03.
Both Mediaset Espana and Atresmedia saw their profit for 2012 more than halve as advertising spending dried up in a recession that has left 25% of Spain's workforce unemployed.
The television advertising market shrank by 19% in 2012 and media companies do not expect ad spend to pick up until April 2014.
"We believe that this transition period will allow the government to negotiate with the operators a solution for this stalemate. Nevertheless, the two scenarios that we see on the table are the elimination altogether of these nine licenses or public tender for the licenses," BPI analysts said in a note.
Vocento and Atresmedia would be hit most by permanent suspension of the licences, as Vocento would lose half its television offering and the three channels Atresmedia would lose represent "a significant percentage of audience share," they said.
The government reiterated on Monday the decision to reverse the licence awards was part of a process to move television frequencies to make room for 4G phone networks and the channels would continue to air during the transition process.
Shares in Atresmedia were down 0.2% at €4.49 at 1315 GMT, while Mediaset Espana's share price was up 0.6% to €5.80.