How Spain's EEC Affects Murcia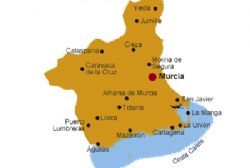 Recently published in the Official Boletin for the Region of Murcia (BORM) is an order dated the 24th of May 2013, which announces the creation of a register for the Autonomous Community of Murcia to regulate Energy Efficiency Certificates for buildings.
In accordance with the Royal Decree approving the basic procedure for certification of energy efficiency in buildings each Autonomous Community is obligated to create a registry within three months of the RD coming into force.
At the moment there is only one way to register an EEC in Murcia, which is by presenting the certificate to the "ventanilla única", located in your local town hall. In the future it is expected that it will be possible to register an EEC online at www.carm.es, but for now it can only be done in person.
An official announcement regarding the registry for EECs in the Autonomous Community of Alicante is still pending.
For more information click through to the Energy Efficiency Certificate in Spain website.