Rescued Bankia Offloads Alicante Properties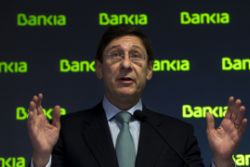 Bankia Habitat, the real estate arm of state rescued Bankia is offloading around 40 properties in Alicante from as little as €12,000 the subsidiary announced.
Over the next few days, exhibitions will take place in different city branches to promote the super cheap properties on offer, all of which are resale properties and have most likely been acquired through repossession and foreclosure.
Properties on offer are located in different parts of Alicante, including the Virgen del Remedio and Juan XXIII districts.
Bankia offers interested customers financing through a mortgage loan for 100% of the investment, up to a maximum of 80% of the appraisal value, at Euribor plus a spread of 0.90 points.
The real estate arm was setup to handle the property assets it has acquired and firmly established itself as a major real estate asset management company, which raked in revenues of more than €1.6 BILLION during 2012.
Bankia was created through the merger of 7 regional savings banks in 2010, which pooled their resources in a bid to stave of collapse individually.
However, the bright idea came crashing down during 2012 after the troubled group requested a bailout of more than €19 BILLION from the Spanish government who turned to Europe for help and signalled the imminent economic collapse of Spain.
Since its emergence from near collapse, organisational restructuring and change of top management, the group has recorded profits which have angered much of the public who blame the entity for much of Spain's economic woes.