Spain's public debt soars to 88.2 pct of GDP in Q1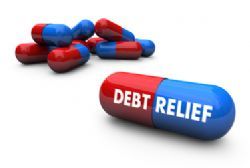 The Spanish public debt climbed to 88.2% of GDP to reach €922.828 billion in Q1 of 2013, hitting a record high according to new data released on Friday by the Bank of Spain.
In annual terms the Spanish public debt increased by 19.09% since Q1 of 2012, while on a quarterly basis the country's public debt increased by 4.4% since the last quarter of 2012, when it had reached €883.848 billion.
All three tiers of the Spanish administration (central, regional and local) experienced increases in their public debt.
The debt of the Spanish central administration rose from a previous €655.365 billion seen in Q1 2012 to €796.817 billion in Q1 of 2013 (76.2% of Spain's GDP).
The debt of the regional governments (Comunidades Autonomas) climbed to €189.589 billion in Q1 of 2013 from €146.395 billion in Q1 of 2012, which meant a 29.51% increase in annual terms.
Finally, the debt of Spain's local administrations stood at 4.1% of GDP in Q1, €42.795 billion, which meant a 16.1% increase after having declined for the last 2 consecutive quarters.