Spain's AENA purchase 2nd Airport in as many days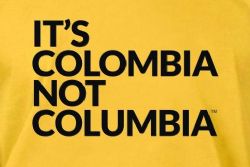 AENA - The Spanish State-owned Aviation Authority - has announced it is to assume ownership of Colombia's third-largest Airport.
The agreement with Abertis to purchase a 33% stake in Cali Airport for €4 million, takes AENA's stake to a total of 66%, giving them overall control of the facility.
Cali Airport is the third in Colombia, serving around 4 Million passengers per year, and becomes number 31 in AENA's network of Airports outside Spain.
Yesterday AENA announced that they had assumed ownership of the UK's Luton Airport.