Spain's Ambassador to UK Called to FO over Gibraltar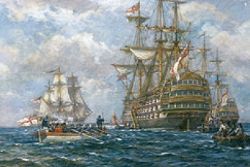 The Spanish Ambassador to the UK has been called to a meeting with representatives from the Foreign Office today to answer for his country's actions over recent disruptions at Spain's border with Gibraltar.
Foreign Office Minister Hugo Swire insisted that Spain did not repeat of last week's act of belligerence against the UK, where thousands of motorists wishing to cross the border were detained for as long as 7 hours in the heat of the day whilst checks were made on their vehicles.
The Minister also demanded to know why trucks carrying the concrete blocks - used to construct and artificial reef - were denied entry to Gibraltar by border guards.
Mr Swire called Spain's actions 'unjustified', and said how such obstructions were unacceptable between two EU member states.
The Government of Gibraltar's Chief Minister, Fabian Picardo, yesterday said how it had lobbied the EU directly over the border checks, comparing the tactics to those first used by General Franco in the 1960's.
Even after the actions of the Foreign Office, Gibraltar still has concerns that this will not be the end of similar action to be employed by Spain.
Recommended Reading
• Spain Raises Tensions With Gibraltar