Legal issues for same sex couples looking to become expats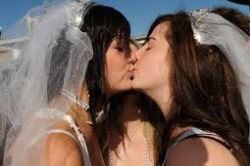 Moving abroad involves trying to understand the bureaucracy of another country, but for same sex couples this can be even more complicated.
Civil partnerships have been conducted in the UK for a number of years and last month gay marriage was legalised, but these unions may not be recognised in the same way abroad.
In an article for the Telegraph, family lawyer Fiona Wood looked into the problems that same sex couples may come up against when emigrating to another country.
Even in nations where gay marriage is permitted there can be discrepancies in how civil partnerships carried out in Britain are regarded.
For many gay couples research into the matter in their chosen destination will form part of the planning process for their move.
The United States is a particularly interesting example as gay marriage is legal in just 13 states and civil unions in a further six.
This means that those who have undertaken a civil partnership in the UK will not find it recognised in the whole of the country.
Meanwhile in France, a form of civil partnership known as Pacte Civil de Solidarite (PACS) was introduced 5 years ahead of a similar move in Britain. It gives homosexual couples the same legal and taxation rights as heterosexual couples.
The problem is that the French legal system does not recognise civil partnerships conducted in the UK, therefore British gay couples moving to France will find they do not have the same benefits as those united through a PACS.
One solution is to dissolve the civil partnership formed in the UK and undertake a PACS instead, but most people would be loath to do such a thing.
In March 2005 a European regulation came into effect in order to simplify matters across the European Union.
It clarified that a state could deal with family matters by applying the law of another country if it were more appropriate.
In reality this has not improved the situation for gay couples in countries where they were not originally united, as there are very few lawyers with the ability to practice law in more than one state.
Recommended Reading
• How to Guides : Same sex Marriage in Spain
• How to Guides : Common Law Partnerships in Spain : 'Pareja de Hecho'