Spain moves forward with tough pension reform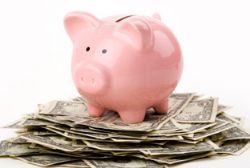 Spain is moving forward with a long-awaited pension reform which will tightly restrict index-linking of pension payouts and aims at saving €33 billion over the next decade.
Rises in pension payments will no longer be automatically indexed to annual inflation, a 30-page government document obtained by Reuters showed on Tuesday.
This is something the EU have demanded for years but PM Mariano Rajoy had resisted until now to avoid upsetting some 9 million pensioners.
The reform, which the government plans to present in the next few weeks and hopes will be passed by parliament before the end of the year, will help square the circle of next year's budget, with expected savings of €800 million in 2014.
It will also boost Spain's efforts to deflate one of the highest public deficit in the euro zone.
The country, which may soon exit a two-year recession, has committed to meet deficit to GDP targets of 6.5% in 2013, 5.8% in 2015, 4.2% in 2015, and 2.8% in 2016.
"For years, the pension systems of the member states of the EU have been faced with different risks which question their viability and financial sustainability in the medium and long term, because of demographic and economic reasons," the document says.
"This has led to new gaps in the accounts of the social security system, which have added economic tensions in the short-term... All this makes necessary, in order to maintain the public pensions system, to adopt new measures to those already existing," it says.
From 2014 onwards, pension payments will rise by a minimum of 0.25% every year, well below inflation rates expected to be between 1 - 2%, while maximum increases will be capped at inflation rates plus a 0.25% top up.
A complex formula will be used to calculate annual pension rises. This formula for the first time does not directly take into account inflation and rather uses a series of criteria such as the number of pensioners, the financial situation of the social security system or the level of pension payments over many years.
The government will also start using in 2019, 8 years earlier than expected, a so-called sustainability factor which, in link with the evolution of life expectancy in the country, will also limit future rises, the document shows.
But it has decided not to speed up the planned increase in retirement age to 67 from 65 currently, a possibility it had initially envisaged.
This increase, passed in 2001 as part of a previous reform of the pension system, is due to take place over 15 years.