Spain to consider seat belts following fatal train crash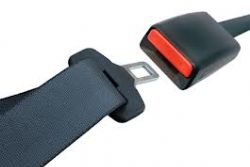 The Spanish government has said it may look at installing seat belts onboard trains in an effort to improve safety following the Santiago de Compostela crash that killed 79.
Minister of Development Ana Pastor told the EU's Transport Council that both the countries infrastructure manager, ADIF, and operator RENFE were working on a series of initiatives designed to improve safety on Spain's railways.
Following calls from victims of the crash in July, Pastor said the government would be exploring the possibility of installing seat belts on trains.
In 2007, the Rail Safety and Standards Board published research into the safety benefits of restraints. The results showed that a passenger wearing a three-point seat belt would sustain less serious injuries than an unrestrained passenger. However, the RSSB recommended that they should not be introduced, as installing the restraints in seats not designed for them would result in "excessive and injurious deformation in accident situations". Equally, passengers not wearing restraints in stiffened seats designed to accomodate them would suffer more serious injuries than they currently would.
Among the measures, Pastor said that it was important to standardise security systems across Europe's railways.
Last week, the European Commission reached a 'general approach agreement' on plans to simplify the safety approval process across the continent.
With the introduction of the 4th Railway Package, the EU is seeking to create a Single European Rail Area that would only require operators and manufacturers to obtain a single set of approvals to operate across the whole of Europe.
Spain has said that it supports the idea of having certification for domestic-only traffic, managed by the national safety authority, and a separate license for cross-border traffic, managed by the European Railway Agency (ERA).