Madrid unveils €357 million in tax savings for residents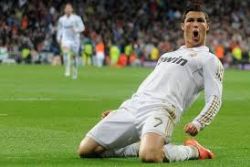 Madrid regional premier Ignacio González announced Monday the largest cut in personal income tax so far applied by any region. The 0.4-percentage-point cut means that anyone earning up to €17,707, the lowest income bracket, will see their tax rate trimmed from 11.6% to 11.2%.
Other regions run by PM Mariano Rajoy's Popular Party, including Galicia and Extremadura, have also made cuts to the portion of income tax under their control, but González's manages to go slightly beyond the symbolic. The Madrid regional leader has defied the central government on several occasions of late, last week agreeing to a private line of credit to pay suppliers rather than sign up to the Finance Ministry's scheme. González, along with his predecessor Esperanza Aguirre, attended a protest in Madrid against a European Court of Human Rights decision on Spain's terrorist-sentencing practices, an event which the PP supported but which was shunned by government members.
Rajoy´s government decided to raise income tax on a "temporary" basis in 2012, extending the measure this year and admitting that the increase will remain in place until 2015.
González also announced a break on the tax for purchasing a 2nd-hand home to 6.0%, the lowest in the country, and a 25% reduction in the tax on notary and mortgage documents. The so-called "health cent" imposed on the region's 65,000 transport workers is also to be scrapped.
The regional government calculates Madrid's citizens will save a total of €357 Mln a year via these cuts.