How the weakened pound has affected expat retirees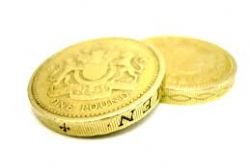 British retirees in Canada have felt the biggest effects of a weakening pound, according to the latest research.
The study, carried out by HiFX for Expat Money found that such expatriates in Canada have lost out on £431 a month since April 2007, with those in Australia down £204 and pensioners in the US missing £123 each month.
Taking the British state pension as it was in April 2007 as a benchmark, researchers compared it to the current level, including exchange rates across a number of currencies, reports the Telegraph.
A pound bought 2.29 Canadian dollars when it was at its strongest, but it has since fallen to 1.64 Canadian dollars as of the end of October 2013.
British state pensions in Canada are frozen at the time of retirement, meaning they don't rise with inflation.
Despite being £431.67 worse off than in 2007, Brits continue to move to Canada, which is the second most popular destination after Australia.
Pensions are also frozen Down Under, with the average income having dropped by £204.90 a month across the same time frame.
The survey used the average UK state pension of £440.60 for the research, but depending on when the expat retired, the actual sum for those living in both Canada and Australia could be significantly less.
Even expats living in countries where their state pension is not frozen also felt the consequences of a weak pound.
In the US, incomes have fallen by £123.81, while its position against the euro means that those living in Spain and France are receiving £120.26 less.
Some British expats are opting to fix their exchange rate in advance so they can plan for the amount of income they will receive.
Mark Bodega, director at HiFX, told the news provider: "Given that many people around the world are feeling the pinch, it's no surprise that the number of clients locking in the exchange rate has increased.
"Of these, most are looking to fix for 12 months – primarily because any further out than this, it becomes difficult to gauge what will happen in the markets."