Spain Next-Day Tel. No. Porting Law Criticised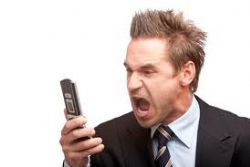 As of the 11th of November, Spain passed a law which stated that fixed telephone numbers must be 'ported' within 2 days of request by the consumer - rising to 6 days if an Internet connection was included in the package.
The same arrangement for mobile telephone numbers has been in place since June 1st 2012.
However, the FACUA consumers association has reported how in both cases the law does not make any provision for compensation to the consumer, whereas an agreement in place between the various providers is to pay €2 per day when delays occur.
FACUA have highlighted the fact that the Secretary of State for Telecommunications (under the Ministry of Industry, Energy and Tourism) and the Telecoms Market Commission (CMT), have both neglected to act in the interests of the consumer.
The association is pushing for a compensation scheme, proportionate to the length of delay and inconvenience caused, and is quoting Royal Decree 899/2009 (use and provision of electronic communications) to call for the charter of consumer rights to be upheld.
FACUA has also repeatedly informed both the CMT and the Secretary for State that it is a common occurrence for users to encounter problems for some months after porting their number to another provider.
Typical problems include callers being unable to reach their intended number, and when complaints are logged with the customer services department of the provider, the caller is made to feel as though the error remains with them and not the network.
Recommended Reading
Spain Sees Same-Day Telecoms Porting Take Effect