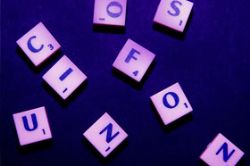 If there is one question that is asked more than any other on the various expat property forums, it is by potential expats asking whereabouts in Spain they should chose to relocate to.
The question is almost impossible to answer, but many helpful expats usually try to help out. Almost invariably each forum user extols the virtues of their own Town or Village - however, as few people have travelled extensively throughout Spain, and lived in more than a handful of different locations, their answer - no matter how well intentioned - is highly subjective, and will just bring further confusion.
Also, the number of reasons for moving abroad - and to Spain – can be just as varied.
One of the best pieces of advice to help potential Expats refine their choice of area is for them to decide upon - and prioritize - their list of requirements.
Ask yourself what is important to you :
- Do you have a preference for a Coastal or Inland location ?
- City, or Village ?
- Rural or Urban ?
- Property Type : Townhouse, Villa, Apartment or Finca ?
- Would you require a Garden / Land / Community area / Pool ?
- Do you speak Spanish ?
- Is being in, or close to an expat community important to you ?
- Do you or a family member need to find work locally ?
- Will you require an International or Spanish School closeby ?
- How important is being on mains gas / electic / water / telephone to you ?
- Do you need to be located close to a Hospital ?
- Have you any hobbies that are important to you (Golf / Water sports / Skiing etc... ) ?
- How far from an airport / railway station are you happy to be ?
- How important is public transport to you ?
- Preferred climate (Sun is usually a given, but you never know...) ?
Once the answers to some or all of the above points are known, in order of priority, the area can be refined. For example, if a Rural Finca, with 10'000 sq mt of land and a pool, located 20 mins from an airport is a high priority, it would be foolish to start searching for a property in downtown Madrid.
Perhaps the second best piece of advice would be to rent a property before committing to purchasing a property in a relatively unknown area. It is one thing to have visited an area on holiday a few times, and another thing altogether to live there permanently.
Furthermore, the list of priorities and "must have's" will often change over the first few months of living in Spain : Central Heating may become more of a priority than originally expected, or you may find that you are not suited to living on an urbanisation. At least by renting for a short period you are free to refine your choices - even move to a new area - without too much of an upheaval.