Catalonia to Market €300 Mln Office Portfolio to Cut Deficit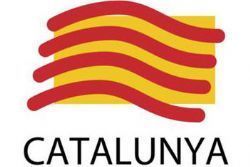 Catalonia will seek to sell prime office buildings in March valued at more than €300 Mln as Spain's most indebted region tries to reduce its debt.
"The package will contain around 15 office buildings in the center of Barcelona," Salvador Estape, director of assets for Catalonia, said in an interview. "Investors from all over the world are approaching us."
Spanish regions control more than 1/3rd of public spending and play a pivotal role in the nation's effort to cut a defit that was the EU's largest in 2012 at 10.6% of GDP. Spain's EU peers have given the country until 2016 to bring the shortfall within the bloc's 3% limit.
Investors spent €4.93 Bln on commercial property assets in Spain last year, more than double the €2.32 Bln invested in 2012, as the economy came out of its 2nd recession since 2008 and prospects of a euro currency breakup faded. One of the biggest deals was done by AXA's real estate arm, which achieved a net yield of 9.5% on its purchase of 13 properties for €172 Mln from the Catalonia regional government in a sale-and-leaseback deal.
Barcelona Deals
"That yield is unrepeatable," said Hermann Montenegro, head of property for AXA Real Estate Investment Managers in Spain. The buildings included the education department's home on Barcelona's Via Augusta and the agriculture department's base on Gran Via. The properties will be leased back by the regional government for 20 years at €16.2 Mln a year.
Catalonia, which used the sale proceeds to reduce its 2013 deficit, expects to complete deals for two more office portfolios this year to help meet an €864 Mln asset-sale target, Estape said in Barcelona.
"The AXA deal was very good for us, it enabled us to reduce debt, deficit and saved €9.2 Mln annually in other costs," Estape said. In 2012 and 2013, the region raised €315 Mln, he added.
Catalonia, which contributes 18.7% of Spain's GDP, accounted for 29% of the country's regional deficits through November. The deficit is about 2% of GDP, compared with a full-year target of about 1.6%. While the territory has been allowed to exceed the average regional limit of 1.3% for 2013, it's been asked by the central government to cut the level this year to 1%, a ceiling imposed on all regions.
Catalonia Offices
The regional government of Catalonia currently occupies 534,000 square meters (5.75 million square feet) of office space, 65% of which is owned and the rest rented at an average of €13 a square meter per month. Around 71% of the properties are in Barcelona.
"In parallel to our asset-sale program, we are working on the rationalization of space our public administration uses to save on maintenance and running costs," Estape said. Catalonia plans to remain a long-term tenant in some of the buildings it sells. Buildings that are more attractive to investors to transform into hotels or private offices will be sold outright.
Office-property investment in Madrid and Barcelona, Spain's biggest markets, rose 6% in 2013 from a year earlier to €800 Mln, according to Aguirre Newman, a real-estate broker based in the Spanish capital. Prime office rents in Madrid rose 0.5% to €23.33 a square meter, but slipped 1.45% to €14.50 a square meter in Barcelona.
About 1 in 5 investors say they think at least one country will leave the bloc that uses the euro, made up of 18 nations after Latvia's entry this year, according to an August poll of 905 investors by researcher Sentix GmbH. That's down from a high of 73% in July 2012.