It's a common question asked by most purchasers and existing owners when taking out insurance cover on their home. As most insurers benefit from the higher premiums associated with over valuation, they are less likely to give you detailed advice on how much you should insure for.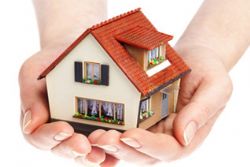 Whilst many factors will dictate the exact cover to suit your house, the purpose of this article is to keep things simple by providing a rough initial guide to calculation.
Even if you have had a recent market valuation (e.g. by the bank) this is not the same as the figure required to completely rebuild the house, if for example it suffered serious fire or earth tremor damage, which might have little or no effect on the plot itself. So as a first rule of thumb you can knock approximately 30% off the market valuation (to take account of the plot value) provided that the site is relatively level or of decent bedrock (i.e. very unlikely to suffer land slide). If on the other hand, the site is steep and of less stable substrate e.g. predominately of red or sandy coloured soil, with no visible bedrock, or potentially it is subject to coastal erosion i.e. front line, it would be prudent not to discount the plot value from the total, as significant substrate movement could involve the need to construct costly retaining walls or foundation systems, in order to save or re-build the structure.
To cross check your figure (market value less 30% if applicable), measure your closed living space and semi closed spaces such as nayas separately.
EG: 150m2 of living space + 50m2 of naya
Then times your living space by €1000 and naya areas by €500
(EG: €150,000 + 25,000 = total 175,000 )
Then add 25% to cover demolition and site clearance costs i.e. 175k x 125% = approx €220k
So a simple formula for calculating buildings insurance cover would be:-
((m2 of living space x 1000) + (m2 of semi closed terraces* x 500)) x 125% = Approximate required cover + pool**
* Elements such as decent outbuildings e.g. changing rooms, BBQ/Paellero house, garage can be included as 'semi closed terraces'
As stated above for steep sites of poor substrate, additional reconstruction works might be required such that it would be prudent to also measure the plot and multiply it by €150.
EG:. 850m2 plot x 150 = 127,500, which would probably cover the proper reconstruction of a retaining wall above and below the property (but not clearance of the existing such that 25% clearance/ ground works should also be applied).
The formula for a property on a steep site of non stable substrate would therefore be:-
((M2 of living space x 1000) + (m2 of semi closed terraces* x 500) + (m2 of plot x 150)) x 125% = Approximate required cover+ pool**
For the Swimming Pool allow an extra 25k to cover pool replacement works + 10% for every meter (in height) if the pool is raised (e.g. with high wall at front on steep site). So a 10x5m pool raised up 6m would be 25k + 6 x 2.5k total 40k.
As exact calculations for the pool and retaining walls can be more complex, it is best to try and ensure that the swimming pool and any retaining walls are specifically included in the policy (many policies may specifically exclude these items as standard).
Some policies whilst covering pools, boundary walls, external terraces etc, might only provide cover if the main house is also affected e.g. by subsidence, so it's worth paying a little extra for individual damage cover of these elements. Check that subsidence is included in the cover! , as some insurers are now excluding such liabilities.
As a rough rule of thumb, most Spanish policies will be more restrictive than those, which might be obtained via a UK provider, so it's worth shopping around and essentially reading the small print. In Spain risks such as natural disaster (e.g. flooding) would actually be covered by the 'Consorcio' system, which is a government facility funded by premium contributions made on your behalf by your insurer. Many claimants are actually surprised by just how little their insurer has to pay out in such claims, but irrespective of who pays up, the system does provide for reasonable cover, though the process of claiming is often more daunting. Temporary accommodation may well not be covered in the event of needing to leave the property so again check for such exclusions and pay extra if such cover is important to you.
Do I need buildings insurance if I have 10 year Decenal Insurance ?
- Most definitely yes!
The Decenal guarantee normally only covers structural instability resulting from a defect in construction or design and decenal insurers are notoriously difficult to claim against (tending to 'pass the buck' rather than rescue the situation) such that court action (which may take years) is normally required. A property that is covered by a 10 year 'builders' guarantee may have been well built, but still suffer damage from fire, earth tremor, falling trees, aeroplanes etc which will not be covered even if the building is destabilised.
* Click here to read more about Decenal Insurance.
In addition to this the decenal insurers will commonly try to avoid responsibility for elements such as retaining walls, swimming pools etc...
To give an idea of how varied responsibilities might be, let's assume that a house has suffered roof tile loss during a heavy rain storm resulting in a collapsed bedroom ceiling and contents damage, the most probable weighting of responsibility may be as follows:-
Under Standard Spanish Insurance policies:-
10 year builders guarantee – 0% responsibility
Buildings Insurance – 0% responsibility
Contents Insurance – 0% responsibility
Consorcio (probably 100% responsibility subject to restrictions and possibly a lengthy claims process. Your insurer will also need to have been paying the premium contribution on your behalf)
Under a UK policy:-
Buildings Insurance – Responsibility for building fabric repairs
Contents Insurance – Responsibility for damaged contents covered
Alternatively if a house suffers subsidence to the swimming pool:-
Under Standard Spanish Insurance policies:-
10 year builders guarantee – probably 0% responsibility
Pool installer – Probably 0% responsibility as their small print may exclude ground conditions or supporting structures.
Buildings Insurance – Possibly 0% responsibility unless the pool is specifically covered
Contents Insurance – 0% responsibility
Consorcio 0% responsibility unless the ground damage was caused e.g. by exceptional flooding
Under UK policy:-
Buildings Insurance – Probably 0% responsibility unless the pool is specifically mentioned and the house is moving too.
Contents Insurance – 0% responsibility
Variations:-
Factors that might significantly affect rebuilding costs may include, poor access, above standard finishes (such as all marble bathrooms or floors) or expensive features such as a private lift. It is important to account for such features by adding their replacement cost to the final figure or allowing some extra funds to cover added demolition and replacement costs if access is very poor. Build methods such as timber frame, may require special consideration in order to achieve cover and though rebuild costs may be lower, the risk of extensive damage is higher when compared to a block built structure.
Apartments:- Apartments may be subject to a community policy which invariably only covers common parts, such that private policy for each apartment is also needed. With apartments there may be less plot value involved, though the practicality of for example rebuilding a severely fire damaged flat in an existing block could be complex. It is recommended that a basic formula for the calculation of apartment re-build value is m2 of living space x 1500 or to be on the safe side, it's actual market value. (Care should be taken not to over insure if you are aware of being in a negative equity situation having possibly paid too much e.g. for an off plan purchase on a mass development). Remember if the value of your apartment is increased by above average communal facilities, these may well be covered in the communal policy anyway.
Fortunately most claims rarely involve complete rebuilding of all elements and some parts of a building are often salvageable even after extensive damage (a typical steel reinforced beam and block built Spanish structure is likely to fare better in a fire or flood than say a UK build of wooden floors and internal timber and plaster board wall structures, though prolonged excessive fire exposure (less likely with Spanish tiled floors) could cause significant damage even to concrete structural elements. Obvious added risk such as proximity to water courses (flash flood risk), or woodland (fire risk) should however be accounted for when assessing the probability of a full claim.
It is highly recommended that if in doubt a more detailed assessment of rebuild value is carried out by a Surveyor.
(If your property is mortgaged, the mortgage provider will normally dictate a minimum requirement for buildings cover, though you may wish to increase this)
NB:- Information for advice purposes only. No responsibility can be taken for the under insurance of property resulting from the use of the above formulas, which are a rough guide only. Always read the terms and exclusions of your policy and arrange for increased cover as appropriate to your property and individual requirements.
Article supplied by Mark Paddon BSc Hons Building Surveying. MCIOB. FAS. CAAT. Click here for further information and contact details.