Spain's Sabadell says targets €1 bln profit in 2016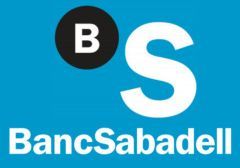 Spain's Banco Sabadell said on Tuesday it expects profit to quadruple to €1 Bln in 2016 with a new business plan.
In a presentation, Sabadell also said it expected credit to rise an accumulated 1% between 2013 and 2016, adding that it is targeting a 'fully-loaded' Basel III capital ratio of 11.2% in 2016.
Sabadell posted a net profit of €248 Mln in 2013, boosted by lower provisions against losses on real estate assets, which had gutted earnings in 2012.