Spain Public Adminitration Reform Saves €7.5 Bln to Date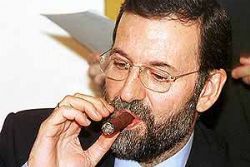 Mariano Rajoy on Monday how Spain's reforms of the public administration sector has to date saved the country €7.384Bln.
The PM made the comments while addressing an event held in the Palacio de la Moncloa, seat of the Spanish government.
The Spanish government announced public sector reform in June 2013 with an aim to save around €37.7 Bln in public spending.
The reform includes more than 200 measures defined to lower spending in favor of greater efficiency in the public administration services.
The measures include efforts to simplify paperwork, eliminate unnecessary bodies or entities, speed up procedures and improve the management of public resources.
Around 23% of the measures have been already implemented, Rajoy said, citing as examples the electronic invoicing and the law to enhance the unity of market rules across Spain, making it easier for companies to do business all around the country.
The country's economy grew by 0.3% in Q4 of 2013 after suffering a long financial crisis that forced the government to ask for a bailout.
The Spanish government needs to reduce its fiscal deficit in exchange of the bailout money provided by the EU. Since Rajoy won general elections in 2011, a number of measures have been launched in order to meet the deficit target.