Muslims Demand Same Dual Nationality With Spain as Sephardic Jews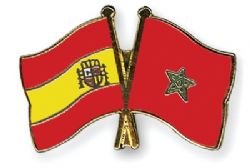 Following last week's announcement that Spain is taking steps to allow dual-nationality for the descendants of Sephardic Jews expelled from the country in 1492, the descendants of hundreds of thousands of Muslims expelled from Spain around 200 years later are claiming the right to the same privilege.
Around 300,000 Moroccan Muslims - commonly referred to in Spain as 'Moriscos' - still keep their Spanish surname as a nod towards their heritage, and are claiming that it would be racist for them not to receive the same rights as the Sephardic Jews.
Bayib Loubaris, President of the Andalusian Memory Association, told the press how gaining nationality is not the main concern of the group, even though some of its members have petitioned King Juan Carlos. However, he conceded that "reparatory gesture" towards the Moriscos, who have preserved their Spanish architecture, clothes, cuisine and music in Morocco, would be welcome.
Further Reading :
* Spain Grants Right of Dual-Nationality to Sephardic Jews
* Nobody Expects the Spanish Inquisition !