More expats moving money abroad due to pension allowance changes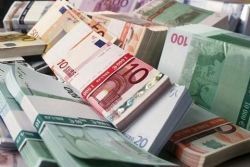 Plans set out by the chancellor George Osborne to reduce the Lifetime Allowance (LTA) are seeing more expatriates moving their pensions out of the UK.
As of April 6th, the allowance will be cut from the current £1.5 million to £1.25 million, which has a potential impact on 4.7 million expats whose pensions are based in the UK.
The deVere Group, which represents around 80,000 expat clients across the world, saw a 35% increase in inquiries about Qualifying Recognised Overseas Pension Schemes (QROPS) in January compared to December.
Prior to this, the company reported a 15% year-on-year rise in customers transferring pensions to QROPS recognised by HM Revenue & Customs between 2012 and 2013.
The upsurge is in response to the announcement of the changes by the chancellor, with those in expat hotspots such as France hoping to get one step ahead of the changes to LTA provision.
Nigel Green, founder and chief executive at deVere, said: "As more and more expats become aware of how they could be hit by changes to the LTA limit, a growing number of them are taking steps to mitigate the effects by seeking advice on QROPS."
With the tax-free limit dropping by £250,000, those with larger pension pots could risk being taxed up to 55%, he went on to say.
Anyone who tries to transfer a UK pension over to a QROPS after April 6th will not get the same benefits as those who act more swiftly, as it will be tested against the level of LTA at the time of being moved.
Mr Green added: "Once the retirement funds are outside the UK, they will be exempt from the LTA limit even if the pension pot increases beyond £1.25 million in the future.
"This is potentially hugely advantageous as it is being mooted by some politicians to reduce the LTA even further over time."
Further Reading :
* Daily Mail Targets Expat Pensioners in Spain (again...)