Daily Mail Target Expat Pensioners in Spain (Again)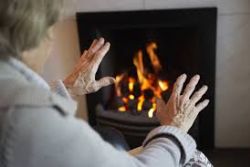 UK newspaper - the Daily Fail [sic] - has once again targeted Expats as being the sole cause of Britain's economic woes.
Works and Pensions Secretary, Ian Duncan Smith, has already proposed changes to Winter Fuel Allowance payments to expat pensioners, with those living in countries where the average annual temperature is higher than the warmest region of the UK likely to be affected.
The UK's warmest region being the South-West, with an average annual temperature of 5.6c.
This means that expats living in Italy - with a warm Mediterranean climate in the South - are excluded from WFA because the colder northern regions bring the average temperature for the entire country under the target average.
However, expat pensioners living in Spain are not quite so lucky.
The Daily Fail goes on to remind readers how the UK is currently financing the lifestyles of 49,443 pensioners to live in the sun at the cost of £8.85 Mln per year to the taxpayer.
Sadly, the proposed changes fail to take into account the fact that a country as vast as Spain has a number of climate types, and as such the temperatures can and do vary significantly across the region.
Meanwhile, the so-called newspaper is seemingly happy not to educate the same taxpayer to more insignificant matters. Such as the the fact that the Royal Bank of Scotland - 81% owned by the taxpayer - set aside £500 Mln for bonus payments in 2013.