Spain relaxes debt charges for banks aiding weak companies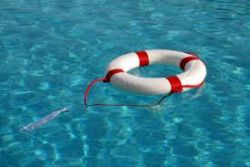 Spanish banks which have renegotiated lending terms with struggling companies can reclassify the debt as performing loans, the central bank said on Tuesday, easing the impact of a new law aimed at helping weak businesses.
Spain's government approved new rules this month to help companies cut debt and avoid bankruptcy after a prolonged economic slump.
"The outstanding amounts will be reclassified as normal risk in the event that there are sufficient objective reasons to recover the amount after the refinancing agreement due to a short- or medium-term viability plan by the company," the Bank of Spain said.
Spain had few tools to help companies cut their debts before a formal bankruptcy process through the courts. Once firms enter that process, they usually can try to renegotiate or write off loans, but many are in such bad shape by that stage that they end up being liquidated.
The overhaul has been designed to ease loan refinancing by making it harder for small creditors to veto deals. It also creates a mechanism for creditors to write off part of a borrower's debt.
To make the new rules more palatable for Spanish creditors, fighting to improve their own capital quality after years of recession, the government had called on the central bank to relax provisioning rules against these restructured debts.
The banks will be able to reclassify the debt following restructuring as normal risk, reducing the level of non-performing loans on their books, from the date of the restructuring agreement, the Bank of Spain said.
Recommended Reading :
* Rajoy meets with employers and unions to push for growth
* Spain revamps debt rules to help struggling companies