Spain's Popular circles Citi's local bank in market shake-up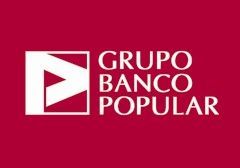 Banco Popular said on Friday it was in talks to buy Citigroup's retail banking and credit card business in Spain, where other foreign players struggling to compete with local banks after a financial crisis have considered exits.
Popular, Spain's 5th-biggest bank by market value, did not provide any financial details of its discussions with the U.S. lender. The deal would include 45 retail bank offices and at least 300 staff, 2 sources familiar with the talks said.
Banks worldwide have been pulling out of struggling businesses, or operations no longer central to their strategy, as they cut costs and bulk up capital to meet regulator demands. Spain has been particularly tough for international lenders in recent years as an economic downturn spurred a wave of local bank mergers, cementing the dominance of domestic firms.
Even local players have been shutting or trying to sell branches, after a 2008 property crash halted their expansion and left some short of capital and in need of bailouts.
Popular was not rescued by the state, but like peers it is still recovering from the crisis that landed it with soured real estate loans and housing. It swung back to profit in 2013, though its net income from loans fell from a year earlier.
In a market increasingly centered on fewer than 10 top players - after most of the 45 Spanish savings banks that existed in 2010 were merged - the country's banks have been trying to increase their share, buying assets from foreign rivals leaving or nationalized lenders being auctioned off.
A Popular acquisition of Citi's business would come with about 100,000 retail clients and about 1.1 million credit cards in issue, one of the sources familiar with the deal said, adding that the talks could conclude in 2 or 3 months.
A Citigroup spokesman confirmed it was in talks with Popular, but declined further comment.
Last year peer Sabadell bought the private and retail banking business of Britain's Lloyds in Spain.
PULLING BACK
Foreign banks have also pulled out of other European markets in recent years, including in Ireland, which also suffered a devastating property crash. Dutch lender Rabobank called time on its Irish unit last year and Lloyds left Ireland four years ago.
Citigroup, meanwhile, one of the most international of U.S. banks, has already withdrawn from consumer banking in countries such as Turkey, Uruguay and Romania in recent years.
Britain's Barclays, which cut jobs and offices in Europe last year, has also been considering a potential sale of its Spanish retail banking business, newspapers El Pais and Expansion reported on Friday.
They said the bank has been contacting potential advisers such as Goldman Sachs, Bank of America Merrill Lynch and Morgan Stanley to analyze how much a sale of the business, or some of its assets, would fetch.
Barclays, which has been restructuring its Spanish business to focus more on wealthy clients, declined to comment, as did the investment banks. It shut at least 161 branches in Spain last year as well as offices in Italy, Portugal and France.
Several sources at the bank and in the market played down the chances Barclays would sell its entire Spanish business, however, adding it had long been rumored but would make no sense now unless it could fetch an attractive price.
"Barclays has had regular contacts in recent years with banks to review its options in Spain," one banking source said, while another said there was nothing imminent in the works.
Any banks selling out, including Citigroup, are likely to keep a team of investment bankers in Spain, where stock market listings and mergers and acquisitions are picking up again as the economy emerges from recession.
Spanish banks have also been reviewing their own operations abroad. Santander is analyzing how it allocates capital to its businesses, and Chief Executive Javier Marin has said it could restructure or exit underperforming units.
It is still looking to expand in some areas, however, and is among European banks circling German corporate bank IKB, sources said.
BBVA, meanwhile, has hired Nomura to analyze a potential sale of its Portuguese division, which reported a loss last year, a source familiar with the matter said. BBVA and Nomura declined to comment.