Spain sees 21 "Online Hate" arrests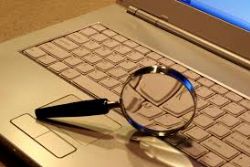 Twenty-one people have been detained so far in a large-scale operation against online hate speech that could yield further arrests, according to counterterrorism sources.
Acting under orders from High Court Judge Eloy Velasco, the Civil Guard arrested individuals in 6 different Spanish regions for praising terrorist groups such as ETA and radical Islamists, for encouraging further attacks, and for making fun of victims on social networking sites.
The detainees did not consitute a network of their own, but expressed their views individually through Twitter, Facebook and other high-impact web pages. Fifteen of the arrests took place in the Basque Country. Other suspects were picked up in Navarre, Catalonia, Galicia, Asturias and Castilla y León.
Some of the messages intercepted by the police included calls for the Basque terrorist group ETA to attack members of the ruling Popular Party (PP), civil guards and police officers.
Some messages made fun of Irene Villa, who lost both legs in an ETA attack as a child.
One suspect made fun of Miguel Ángel Blanco, a young PP councilor who was kidnapped and shot in the head by ETA in July 1997 after a 48-hour ultimatum in which the terrorist group set conditions that went unmet by the government. The killing marked a turning point in social repudiation for ETA.
"Next May 13 would have been Miguel Ángel Blanco's birthday, but ooooh, ETA put two bullets in his noggin!" reads one of the messages. A series of merciless comments followed.
Other messages poked fun at Irene Villa, who lost both legs as a 12-year-old child after ETA booby-trapped her mother's car, in October 1991. Irene's mother lost an arm and a leg in the attack.
The Interior Ministry said in a press release that the suspects had been glorifying terrorism "in a reiterative manner, using public profiles with many followers."
Glorifying terrorists or their actions in public is a crime that carries prison terms of one to two years in Spain.
Recommended Reading :
* Spain investigates offensive Twitter account
* Spanish court convicts woman for terror threat