Catalan Leader Says Independence Vote Must Go Ahead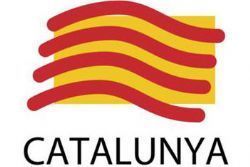 Catalan President Artur Mas said on Wednesday his people have the right to decide on breaking away from Spain and he is forging ahead with plans for a Nov. 9 vote on independence that the central government vows to block on constitutional grounds.
Mas, leader of the northeastern Spanish region of 7 million people, told Reuters in an interview he is seeking a legal formula for a non-binding vote although PM Mariano Rajoy has said any format is illegal.
The 58-year-old Catalan leader, president since 2010, said there is nothing that Rajoy is likely to offer him that will damp down the surging independence movement and persuade him to call off the vote, which he calls a "popular consultation".
"In the end, the central government must abandon its political shortsightedness and leave Catalonia alone to hold the consultation," Mas said in an interview in the Pedralbes Royal Palace in Barcelona.
Two years ago at the height of Spain's financial crisis Mas, an economist who built his political career as conservative budget slasher, got fed up with trying to negotiate a new tax deal with Spain's central government and made a dramatic switch.
He abandoned his lifelong moderate nationalist stance - that of pushing Spain to give Catalonia more self-governing powers - and took up the radical cause of independence.
Riding a wave of pro-independence protests in Catalonia, Mas called for a referendum. He has since sent a date of Nov. 9, almost two months after Scotland's independence vote.
But while Scotland's vote is legal and will be recognized by Great Britain, Spain's parliament earlier this year blocked Mas's initial bid for a referendum.
Mas said he still had legal options. He said in the coming weeks the Catalonian regional parliament would pass a law setting rules for a popular consultation to be held instead.
This is a non-binding vote which will not lead to a unilateral declaration of independence. However, Mas said it will give him a mandate to seek a new relationship with Spain, including more power over taxes, welfare spending, police, infrastructure, and education.
The Catalan leader plans to ask two questions in the Nov. 9 vote: whether Catalonia should be a separate state, and whether that state should be independent.
Mas still anticipates the central government will immediately ask Spain's Constitutional Court to block the consultation and if that happens he will hold early elections to the regional parliament as a proxy vote on independence.
"What the Spanish state has to do is accept the consultation (on independence) and do what the British government is doing with the Scots, convince the Catalans they should remain Spanish," said Mas, adding that a "yes" vote in Scotland would be very positive for Catalonia. Opinion polls indicate Scotland will not vote for independence.
A SEPARATE IDENTITY
Catalonia, one of 17 Spanish autonomous regions and generator of a fifth of the nation's wealth, has its own language and cultural identity and has long fought for greater self-rule.
But in the last 3 years, public spending cuts during a deep recession, a perception of unfair tax treatment from the central government, and limitations on teaching in the Catalan language in schools unleashed a surge in independence sentiment.
74% of Catalans want a referendum on independence according to a Feedback poll for La Vanguardia newspaper in May. The poll showed 43% want independence, 43% are opposed and the rest undecided.
Mas rejected criticism that his separatist fervor is driven by political opportunism.
Read the timeline of Catalonia's bid for independence by clicking the link > HERE <