Spain to probe Cameraman's death by US tank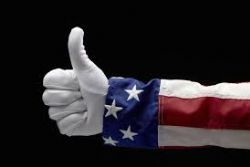 Spain's High Court has ruled that a criminal investigation into the killing of Spanish cameraman Jose Couso by a US tank shell in Iraq in 2003 can be pursued, despite a new law placing limits on judicial powers in international cases.
Judicial authorities have sought the arrest and questioning of three US soldiers accused of involvement in Couso's death.
Reuters cameraman Taras Protsyuk, a Ukrainian, was also killed by the shell that crashed into a Baghdad hotel.
A law passed by Spain's centre-right government in March curbed the powers of judges to prosecute human rights cases under the principle of universal jurisdiction. The High Court must now rule on the legality of all pending cases one by one.
Cases now must be dismissed if they do not meet the new legal requirements that those accused of alleged human rights abuses must themselves be Spanish citizens.
Despite the alleged perpetrators of Couso's death not being Spanish, the High Court ruled on Friday that the case could be continued under terms of the Geneva Convention, which defines the rights and protection afforded to civilians in war zones.
In November 2004, a US Defence Department report stated that US forces bore "no fault or negligence" in the shelling of the hotel, where about 100 international journalists were staying at the time.
Pinochet arrest
Universal jurisdiction, the principle that crimes such as genocide and torture are so serious they can be prosecuted across borders, was pioneered by Spain in 1985.
It led to the detention in London of the former Chilean military ruler General Augusto Pinochet in 1998 through an arrest warrant issued from Spain.
"It's been said that when people could not find justice, they came to Spain," said European University of Madrid law professor Nieves Noval.
He said about 13 cases in areas from El Salvador to Rwanda were being processed in Spanish courts.
However, China, Israel and the United States have all bristled at Spanish judicial investigations into allegations of genocide, rights abuses or war crimes.
Critics say this led to the tightening of the law to prevent diplomatic disputes.
Recommended Reading :
* Spain Denies Franco Crimes Against Human Rights