Spain e-commerce sales reach EUR 3.3 bln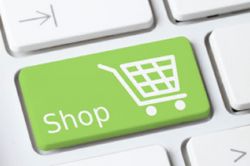 Online purchases in Spain broke another quarterly record between July and September 2013, generating sales of EUR 3.29 billion, a 21.7% year-on-year increase.
Data released by Spain's telecommunications regulator CNMC showed that the number of online purchases in Q3 of 2013 reached 46.5 million, 26.3 percent more than in the same period of 2012. The record figures were once again driven by the tourism sector, with travel agencies and other tourism operators accounting for 19.3% of the total turnover in Q3 (EUR 635 million), followed by air transport with 11.9% (EUR 391 million) and direct marketing with 5% (EUR 164 million).
Online clothing sales registered the sharpest increase, growing by 49% year-on-year to EUR 102 million in Q3 of last year, around 3.1% of the total turnover.
Online purchases made by foreign shoppers towards Spanish sites accounted for 59.1% of the turnover in the quarter, while purchases made by Spanish buyers toward foreign sites represented 40.8% of the total.
Recommended Reading :
* E-Commerce in Spain breaks new quarterly record