Spain gets more time to keep motorway debt off books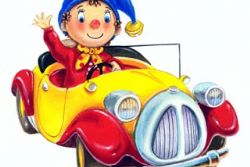 After more than a year of negotiations between ministries, banks and construction companies, the government has yet to find a way of saving nine bankrupt motorways, without debt of more than EU4 Bln hitting its deficit.
If the creditors of the AP-36, a motorway owned by builders Ferrovial and Sacyr, had decided to put the business into liquidation, the government would have had to pay its debts of around EU 500 Mln under Spanish law.
The other 8 could then follow suit.
"The judge has put off the meeting until the 19th of September," one of the sources said. The request was made by the counsel for the state, a legal body which represents the interests of the state, the sources said.
Spain has pledged to reduce its public deficit to about 3% of GDP by 2016, implying some EU35 Bln will have to be found in the three years from end-2013 to end-2016 to meet the target. A hit of EU3 Bln would make this challenging task even harder.
Under Spanish legislation drawn up more than 40 years ago, when a private motorway goes bust, the state has to repay owners for the cost of the land and the construction.
Spain wants to minimise the effect of any rescue on Europe-agreed deficit targets. The government has sought a way of funding its obligations through public debt, rather than through the government's budget deficit.
Ferrovial and Sacyr declined to comment. A spokeswoman for the Ministry of Public Works said the government was still working on a solution. She would not say if the government expected to reach a solution before Sept. 19.
Traffic on the nine toll roads, most of which connect the capital Madrid to outlying towns, has failed to reach targeted levels during a recession.
Banks holding debt linked to failed motorway companies of around EU3.9 Bln, with a further EU470 Mln of debt with builders. The maximum hit for the deficit would be EU3 Bln, a government source said.
Recommended Reading :
* Less vehicles in Spain travel toll roads
* Spain struggles to pull together multibillion euro highway bailout