More than 1,000 would-be migrants attempt Melilla fence jump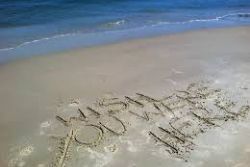 Around 1,000 undocumented Africans attempted to jump the border fence separating Moroccan territory from the Spanish exclave of Melilla on Wednesday morning.
A large contingent of Moroccan and Spanish law enforcement officers prevented the migrants from entering Spain and thus European territory.
The immigrants had attached hooks and screws onto their shoes in an attempt to defeat the new anti-climb mesh installed by Spain as an added deterrent.
Since the mesh has been in place, just 0.86% of fence-jumpers have made it into Melilla.
So far this year, around 3,500 undocumented Africans have managed to enter the city, a 234% rise from the same period the year before. The Spanish government says that more than 10,000 people have attempted to cross into Spain at Mellila and Ceuta, the other Spanish exclave on the northern coast of Africa. Spain is treating the issue as a crisis situation and has asked for cooperation from Morocco and the European Union.
Interior Minister Jorge Fernández Díaz visited Melilla last Monday and praised the efficiency of the mesh, as well as the joint work of Moroccan and Spanish forces to fight illegal immigration.
"Even though the mesh is working very well, we are not letting our guard down, because they will try to find a way to overcome that obstacle as well," he said.
Wednesday's attempt marked the biggest of its kind since June, when 900 people unsuccessfully tried to enter Spanish territory. On July 7, 20 out of 130 individuals successfully went over.
By comparison, on May 28, when the anti-climb mesh was still not in place, around 400 climbed over into Melilla.
Recommended Reading :
* Spain slammed by amnesty international over migration