Spain's September registered jobless up 0.45% on August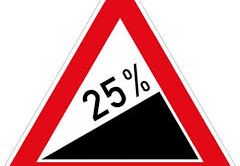 The number of Spain's registered unemployed increased 0.45% between August and Septemeber, the 2nd monthly increase in a row after 6 months of declines, data from the Labour Ministry showed on Thursday.
Spain has emerged from a prolonged recession this year to become one of the fastest-growing economies in the euro zone, but the expansion has done little to reduce high unemployment.
The number of registered jobless in September is often affected by seasonal summer contracts running out. It rose by 19,720 people in September from the previous month, leaving 4.45 million people out of work.
However, the gain is the smallest monthly increase in registered jobless for September since 2007. On average, the number has risen by more than 70,000 in September for the past 6 years.
On a yearly basis, the number of unemployed, as measured by those signing on at government offices, was down by 276,705 people from September 2013, or 5.86%, the Labour Ministry said.
The quarterly unemployment rate - running at 24.5% in Q2 and the 2nd-highest in Europe after Greece - is based on a survey by Spain's statistics institute, because many jobless are not eligible for benefits and therefore do not register.
This therefore means that the figures are open to misinterpretation : Spain's El Pais newspaper, ran the same story yesterday with the headline " Spain posts best September job figures in last eight years ".
Recommended Reading :
* Spain unemployment benefit up in August