Orange Spain brings 4G to Lorca, Murcia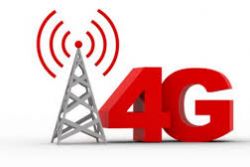 Orange Spain has launched 4G services in the city of Lorca, Murcia.
The EU 6 Mln investment involved a modernisation of the operator's access and transmission network to carry mobile data at 4G speeds throughout the urban centre of Lorca, including the Saprelorca industrial estate and the main access roads.
Orange said remains on course to reach a target of covering two-thirds of the Spanish population with its 4G network by the end of the year.
Much of the infrastructure in and around Lorca was rebuilt, repaired or upgraded following the two earthquakes of 5.2 and 4.6 magnitudes that destroyed much of the surrounding area in May 2011.
A little over 12 months later and much of the surrounding area was devastated once again - although this time by extreme flooding.
Recommended Reading :
* Counting the cost of the Murcia earthquakes