EU to investigate Spain's 'illegal' energy bills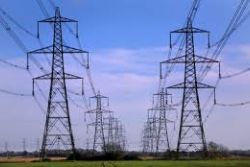 Spanish consumer association FACUA has officially requested that the Energy Board of the European Commission investigates the Spanish Government for repeatedly infringing of the EU's rules on energy costs.
FACUA has asked the head of the Energy Unit in Brussels, Jan Panek, to review the sentence delivered on the 23rd of October in the Fourth Section of the Court of Justice of the EU.
The European ruling states that recipients of gas and electricity services should be informed should be informed of the scope of any proposed price increases with sufficient notice.
The European directives on electricity and gas oppose national legislations on general supply of utilities, which like in Spain, has so far enabled providers to modify rates without informing users about the reasons, conditions and nature of the increase before taking effect.
Back in March of 2014 FACUA reported Spain's (then) new energy bill to the European Commission, for reasons that the tariff and billing formulas violated three separate EU directives : Electricity; Consumer Rights and Unfair Terms.
A few weeks ago the EU issued a reply stating that, at first glance, no illegality was found in the new Spanish tariff model, prompting FACUA to present a series of further detailed arguments, which has now been submitted and includes the of the judgment of the ECJ in it's content.
Consumers could appeal price rises
FACUA is still considering whether to take legal action, especially given that the ECJ ruling sheds light on the illegality of the current models of gas and electricity tariffs in Spain and also the fact that these practices have been going on for years.
If the association is successful, consumers could challenge the tariff increases that Spain has applied in recent years.
FACUA has called upon energy companies to inform their customers about price changes prior to their implementation - as with the telecoms sector - where Spanish legislation forces operators to do so a month in advance.
Under the previous energy bill, the Last Chance Tariff (TUR, according to its initials in Spanish) prices were published in the Official State Gazette (BOE, according to its initials in Spanish), something that stopped happening with the new tariff system for the Voluntary Price for the Small Consumer (PVPC, according to its initials in Spanish).
Recommended Reading :
* Spain's average electric bill up 19% since January
* Spain's energy providers given freedom to impose hikes