Murcia's San Javier Airport "to close within 6 months of Corvera opening"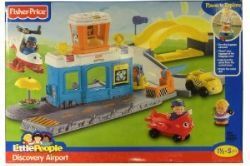 On Saturday the Regional Government of Murcia met in Madrid with representatives of AENA and the Ministry of Works , where all parties agreed that Murcia's San Javier Airport would close within 6 Months of the opening of Corvera Airport.
Whilst the State-run airports operator agreed in principal, they suggested that the exact times to be subject to the approval of the appropriate technical departments.
The meeting coincided with the development of the new contract for the operation of Corvera airport, along with the annulment of the contract between the regional government and the former concession holder, Aeromur.
The meeting was attended by the region's directors of Public Works and Finance, Francisco Bernabé and Francisco Martínez Asensio, and the legal representative of the region of Murcia, Francisco Ferrer.
Secretary of State for Infrastructure and President and CEO of AENA, José Manuel Vargas also attended the meeting, which followed a previous Cabinet meeting which saw the approval of the partial privatization of the state-run Airport operator.
The decision taken to close San Javier Airport within 6 months of Corvera opening was welcomed by Murcia's President Garre, due it's importance in making the operation of Corvera more attractive to potential new Managers of the airport. Concerns were that with an existing and long-established Airport offering civilian flights within 20 Miles of Corvera, any new operator would be worried that Airlines would be reluctant to change their schedules accordingly.
Furthermore, it would be desirable for the operators of the new airport to 'inherit' the existing passenger numbers from San Javier.
Recommended Reading :
* Corvera Airport "to open mid-December"
* "Should Murcia compensate AENA for San Javier closure ?" : Minister