Scottish Brewery launches new bar in Barcelona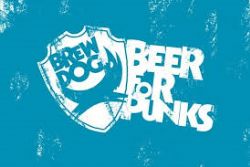 Scottish Craft beer maker Brewdog has opened a new bar in Barcelona.
The Aberdeenshire-based company said the new bar opening – its first in Spain – increases its bar portfolio to 26 in total.
BrewDog co-founder James Watt said: "The demand for craft beer in Spain has been growing year on year, and our exports to the country also reflect this trend.
"We have listened to the fans and set up our first outpost in the Iberian Peninsula."
Brewdog had to date opened 26 of its concept bars globally, eight of which are outside the UK.
Last year Brewdog opened a total of twelve bars, with launches in Clapham Junction in London, Cardiff, Ellon, Sheffield, Dundee, São Paulo, Tokyo, Liverpool, Bologna, Gothenburg, Florence and Helsinki.
Recommended Reading :
* Expat Scots threaten legal action over referendum
* Jan 1st 2015 : Have a Coffee and kiss goodbye to the Spanish bar