Spain's DGT to breathalise drunk-walkers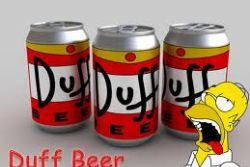 Following a Summer season that brought dozens of drunken tourists onto the streets and beaches along the Costas, Spanish authorities are cracking down on inebriated pedestrians and are considering introducing breathalyzer tests for people who appear to be 'walking under the influence'.
A recent proposal by the Directorate General of Traffic (DGT) suggests that the measure will help to prevent tourists from stumbling into traffic and causing accidents or deaths. The proposal would see the reclassification of the way pedestrians are treated under the law - essentially treating them exactly the same as drivers - and for the Police to be able to conduct drug and alcohol checks in the event that they are involved in, or suspected of causing a road traffic accident.
The suggestions have caused an uproar amongst Spanish Lawyers who claim that the measures would represent a violation of privacy.
Similarly, Spain also does not (yet ?) have a legal limit on what constitutes too much alcohol for anyone not behind the wheel.
The DGT reports that the concerns are taken out of proportion, as the Police have been carrying out breathalyzer and drug tests on those found committing other 'crimes' - such as robbery - for some time.
"Municipal police have been carrying out these tests for months – there is nothing new here that will allow us to start sanctioning pedestrians, whether economically or with penalty points," María Segui Gomes, the Director of the DGT said.
However, in a Country that permits thousands of tourists and locals alike to throw themselves infront of the horns of a rampaging 1000lb Bull almost every days during the Summer season, can the proposal really be such a bad thing ?
A 2011 study published in the Journal of Trauma found that 55% of pedestrians who had consumed alcohol ignored designated crosswalks, compared to 22% of sober ones. Also, those causing injury to themselves whilst drunk had to stay in hospital an average of 2 days longer than those who caused themselves an injury whilst sober.
The straw-grasping DGT isn't just singling out those wishing to have a Sangria or two - they are also considering imposing speed limits on joggers, fining people who leave the house without their glasses, and those who wear dark clothing at night or 'flashy, visually distracting outfits' during the day.
Watch this space !
Recommended Reading :
* Spain's DGT revises speeding guidelines
* Spain's DGT to reveal speed camera locations