Spain's Bad Bank will not bail out Caja Madrid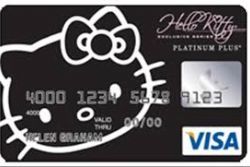 Spain's bank restructuring fund (FROB) said late on Wednesday it would not bail out the Spanish affiliate of Andorra's Banca Privada d'Andorra (BPA) Banco Madrid, clearing the way for insolvency proceedings at the lender.
FROB, the state-funded vehicle which bailed out several Spanish banks during the height of the financial crisis in 2012, said the lender's problems did not pose a systemic risk which warranted the use of public funds.
Banco Madrid began bankruptcy proceedings on Monday after customers rushed to empty accounts in the wake of U.S. allegations its parent BPA laundered money for international criminal gangs.
The Bank of Spain has frozen all financial activity at Banco Madrid while anti-corruption prosecutors investigate possible fraudulent activities at the lender.
The firm, which focused on private banking, had about 6 billion euros ($6.47 billion) of assets under management and 15,000 clients with deposits before the allegations.
Meanwhile, the bank-backed emergency guarantee fund confirmed late on Wednesday it would execute guarantees of deposits of up to 100,000 euros per client.
Recommended Reading :
* Caja Madrid board paid an extra EU15 Mln : Audit
* Andorra moves to contain money-laundering scandal