5 Million Expats in Spain, Brits 2nd Largest Group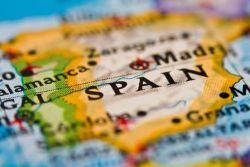 Slightly more than 1/10th of Spanish residents are of foreign birth, with British citizens representing the 3rd largest Expat group, according to a report by the Permanent Observatory on Immigration (OPI).
The number of foreign citizens stands at 4,925,089, based upon EU nationals who hold a 'green certificate', which replaces the former photo residence card and the NIE certificate, and upon the numbers of non-EU nationals with a residence visa.
As of 31st December 2014, a total of 2,773,707 were either EU nationals or immediate family members of these including husbands, wives and blood relatives such as aunts, uncles, grandparents, nieces and nephews, meaning 56.32% of all foreign nationals in Spain are from countries adhering to the free movement treaty.
Of these, 370,580 were non-EU citizens but direct family members of those who are, and the remaining 2,403,127 are nationals of the 28 EU member States.
Romanians make up the largest citizen group, with 953,183 of them living in Spain, followed by Moroccans, of whom 770,735 are legally resident, and Brits, who make up 275,817.
The number of foreign residents in Spain reduced last year by 183,598, of whom 82,530 were from the EU, but of the remaining 101,068 the decline was largely due to non-Europeans acquiring Spanish citizenship.
Whilst Latin Americans used to account for most of Spain's foreign population, the number of Ecuadorians in the country has fallen by 13.94%, the Colombian community has reduced by 13.81% and those from Bolivia by 12.27% – although this is mainly because of the relative ease with which they can obtain Spanish nationality, only needing to be a legal resident for 2 years rather than the 10 required for those from non-Spanish-speaking countries and who are not married to a Spanish citizen.
Brits accounted for the 2nd-highest increase in immigration by national group last year, with the population of UK citizens going up by 3.87%, ahead of Romania's 2.69% and beaten only by Italians, whose relatively small national community in Spain went up by 6.09%.
Four of Spain's 17 autonomously-governed regions are home to nearly two-thirds of foreigners resident in the country, with Catalunya being the most cosmopolitan – 1,085,523 expatriates – followed by Madrid's 798,187, Andalucía's 676,613, and the Valencia region's 660,194.
Northern regions Cantabria, Asturias and La Rioja, followed by the land-locked western region of Extremadura which borders onto Andalucía and Portugal, have the fewest foreigners among their inhabitants.
Among non-EU foreigners – not including family members of EU citizens from elsewhere – the largest national community is Moroccan, with 734,297 residents, followed by China's 187,390 and Ecuador third with 172,577.
Recommended Reading :
* Spain sees new Bank launches for Expats
* Spain tops list of favourite retirement destinations in Europe