Spain to award EUR 63 mln in broadband grants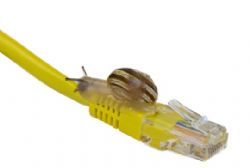 Spain's industry ministry has announced the details of a EUR 63 million tender for the deployment of broadband technologies at speeds of at least 30 Mbps throughout the country, one of the main objectives of the digital agenda.
Around EUR 55 million in EU loans plus EUR 8 million in direct subsidies will be handed out in three lots, all of which require execution of the corresponding projects by 31 December 2017.
Lot A is intended for the deployment of ultrabroadband services (100 Mbps or higher) to areas with fewer than 50,000 inhabitants, while Lot B will be awarded to projects extending the coverage of broadband at speeds between 30 and 100 Mbps in areas with less than 20,000 inhabitants, and Lot C is aimed at extending 30 Mbps coverage to areas with less than 10,000 inhabitants.
Recommended Reading :
* Telefonica to triple Spain's ADSL speeds before summer