Spain's BBVA bank finally embracing new technology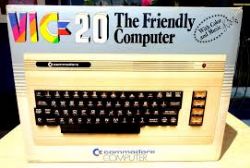 BBVA, Spain's second-largest bank by market value, is undergoing a major shakeup in order to bring its business fully online.
Chairman Francisco González has appointed Carlos Torres Vila, until now the head of digital banking, as the group's new chief operating officer.
González is also letting go six executives and appointing 13 new people to key positions. Many of them will be heading completely new divisions aimed at "digital transformation as our main priority."
The lender, which as BBVA Bancomer is also the leading bank in Mexico, said in a statement that it wanted to "begin a new period in which digital transformation will be the group's strategic priority" to be able to compete in the new environment.
Bank sources said the change was the result of ideas that the chairman had been mulling for the last eight years. Market sources also see the shake-up as González's way to exploit the end of Spain's economic crisis to reorient the group's activities.
Sources at BBVA called the move "the greatest transformation carried out by a bank in recent years," adding that "the new organization chart combines the digital backgrounds of the new executives with those of traditional banking."
Most members of upper management found out about the changes on Sunday afternoon.
Chairman and chief executive González said that he wanted BBVA to leave its current comfort zone and stop being a bank, instead becoming a technological element in the banking industry.
The outgoing COO, Ángel Cano, is taking his closest aides with him.
"Transformation is our responsibility, the responsibility of everyone who is a part of BBVA, because it will allow us to head the new banking industry," said Torres Vila in a release.
The bank is now awaiting the reaction from the markets and from competitors.
Recommended Reading :
* Spain sees new Bank launched for Expats
* 10 Spanish Banks reported for illegal fees