Spain's PP in lead as Podemos loses ground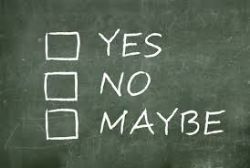 If a general election was to be held in Spain today, the ruling Partido Popular would be victorious once again with 25.6% of the vote, a new poll shows.
The difference is that the PSOE opposition would be close on the conservatives' heels, with a gap of just 1.3% between them.
An April voting intention survey conducted by the Center for Sociological Studies (CIS) shows a very different political scenario from the one that prevailed at the last elections three-and-a-half years ago, when the PP obtained an absolute majority and the PSOE was dealt a major blow over its handling of the economic crisis.
The poll, which comes out just as the campaign for the May 24 local and regional elections is kicking off, also shows two newcomers to the political scene moving in opposite directions.
Podemos, the new anti-austerity party that managed to top recent voting intention polls on a strong message of change, is losing steam and would come in third with 16.5% of the vote.
Instead, voters are increasingly attracted by Ciudadanos (C's), a nine-year-old party that began life in Catalonia and recently jumped to the national scene with the promise of sweeping reform. The CIS poll shows Albert Rivera's party becoming the fourth political force in Spain with 13.8% of the vote.
Podemos and Ciudadanos' gains come partly from disgruntled PP and PSOE voters, but also from a significant drop in support for traditional small-sized opposition parties such as United Left (IU) and Union, Progress & Democracy (UPyD).
Both of these would fail to attract enough support to retain a presence in parliament, which requires 5% of the vote: IU would just fall short at 4.8% and UPyD would drop even further with just 1.9%. The vast majority of UPyD voters are expected to switch to Ciudadanos.
While the PP and PSOE, which have been taking turns in government since the early 1980s, will be happy that the threat of a complete political overhaul seems to have passed, the emerging parties will no doubt play a key role in any government initiative requiring a majority.
These results reflect the "estimated vote," a figure resulting from putting respondents' answers through an estimation model that also takes into account whom they voted for in previous elections and their opinion on political leaders and the current situation. This "estimated vote" is the main indicator used to predict election outcomes.
In contrast, the "direct vote" results come from asking respondents the question: "If general elections were held tomorrow, what party would you vote for?"
In this scenario, the Socialists receive 15.4% of the vote, Podemos obtains 13.6% and the PP gets 13.5%.
Spain will hold general elections in the autumn.
Recommended Reading :
* Spain : From a 2 party system to political alliances
* Spain's Podemos founder resigns amid rift over party strategy