Lorca Earthquakes 4 Year Anniversary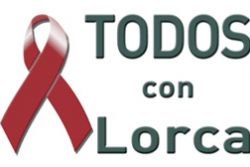 Today marks the 4th anniversary of the May 11th Earthquakes that devastated much of the city of Lorca, Murcia in 2011.
At 17:05 local time, the first quake struck with a magnitude of 4.4 in the Richter scale. This foreshock inflicted substantial damage to many older and historic structures. The death toll had already begun with 3 confirmed deaths from falling structures.
Moments later a number of homes and businesses were evacuated and closed for the day as a precaution.
As Emergency services from across the region reacted to the multitude of calls, and residents surveyed the damage to their properties a second earthquake struck.
At 18:47 the second quake at 5.1 on the Richter scale caused a greater degree of damage to the fabric of many buildings, with falling masonry striking dozens of panicking residents. By nightfall the death toll had reached 11.
With many buildings left in a dangerous state, many chose to sleep either in the cars or camp out in open spaces from fear that further earthquakes would occur.
Having been declared a national emergency, the nation's emergency response kicked in and the military were called upon to support emergency medical and law enforcement teams.
Being just days before the local and regional elections were due to be held, the issue was quickly politicised with both the PP and PSOE seizing the opportunity to pledge their support for the stricken city.
Four years later and the regeneration / lack of regeneration and investment / lack of investment is still very much the subject of debate with locals, with dozens of developments and property owners still awaiting a satisfactory conclusion to their insurance claims, and with many losing their properties altogether after the Banks seized the damaged properties after fearing that Mortgage repayments by the affected owners would never be met.
Lorca has bounced back, and the local residents have largely succeeded in rebuilding the lives as well as the city itself, but the scars of the 11th of May 2011 are never very far from the surface.
Further Reading :
* The Lorca Earthquakes : 1 Year and Counting...
* Lorca Earthquakes : 2 Year Anniversary
* Spain and the shame of Murcia