Iran hopes to export gas to EU through Spain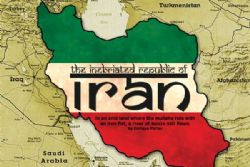 Iran hopes to bring its gas to the EU by shipping liquefied natural gas (LNG) to Spain, Iran's oil minister was quoted as saying on Monday at a news conference with his Spanish counterpart in Tehran.
Iran has no ability to freeze its gas into LNG for tanker exports beyond the reach of pipelines, after several projects stalled due to Western sanctions that forced foreign companies to pull out of Iran. Experts reckon it will take around two years for that to happen, if partners are found.
"Talks between Iran and Spain on this topic will continue," Bijan Zanganeh said, after meeting Spain's Minister of Industry, Energy and Tourism Jose Manuel Soria, the Iranian oil ministry's news agency Shana reported.
Shana quoted Soria, part of a Spanish delegation to Tehran, as saying his country could "act as a channel for Iran's gas exports to Europe". He did not elaborate and the ministry in Madrid declined to confirm the comment.
There are several problems with importing Iranian LNG into Spain. Top of the list are underdeveloped pipeline links with other European countries effectively making Spain a gas island and less of a gateway to Europe.
Work to expand pipe connections between France and Spain have been bogged down for years and complicated by mountainous terrain, although there have been recent signs of progress.
Spain has Europe's biggest LNG import capacity.
Sanctions on Iran may be lifted in 2016 under the terms of a nuclear deal struck in July, but it will take years for Iran to start exporting LNG.
"First Iran has to bring in new firms, and from there it's going to take about two years before they can start exporting," said analyst Moses Rahnama at the Energy Aspects consultancy in London.
Analysts say Iran has already lost out on lucrative LNG exports in Asia, where customers pay the highest prices, to Gulf rival Qatar, so Tehran has to look to Europe.
The EU hopes to import gas from Iran, which has some of the world's largest reserves, to reduce its dependence on Russia. But even after sanctions are lifted, the lack of export infrastructure will delay plans.
The most feasible route for Iranian gas to Europe would be via Turkey, already a customer, although the existing Tabriz-Ankara pipeline would not be big enough for major exports.
Iran has long lobbied to build a designated pipeline that would connect its huge South Pars gas field with European customers - the so-called Persian Pipeline.
Recommended Reading :
* Protest against oil drilling in Canary Islands
* Spain busts group accused of plans to send armss machinery to Iran