Amazon launches "supermarket" delivery service in Spain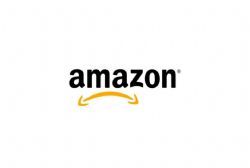 Amazon Spain has entered the Spanish grocery market via a new "supermarket" section on its amazon.es portal. The e-commerce giant is taking on local supermarket chains such as Carrefour, Mercadona and El Corte Inglés by offering a wide range of non-perishable food items and cleaning products.
Using the Amazon app, orders can be received within 24 hours and Amazon Prime subscribers won't have to pay delivery charges. In addition, Amazon is offering same-day delivery of items ordered before 2.45pm for Madrid residents.
The director general of Amazon Spain, François Nuyts, says the move is an "important step" for the company. "Our food store will be open 24 hours, seven days a week. From now, customers can buy thousands of products at a click without having to wait in line," says the company in a press release.
Nuyts adds that the website will be open to local producers and distributors: "Spanish food companies will have the opportunity to reach millions of new customers, not just in Spain, but throughout Europe."
"There are thousands of Spanish brands with high-quality products that customers throughout Europe will be able to try," says Xavier Garambois, vice-president of Amazon's European retail operations. "From now on, these companies could become Amazon suppliers or sell their products directly to our customers through Amazon Marketplace. We would be delighted to become long-term partners with local foodstuff brands and contribute to exporting Spanish tastes and brands."
In May, Amazon, which employs around 800 people in Spain, announced it had begun declaring retail sales revenue in Spain and paying the corresponding tax, rather than channeling it through Luxembourg.
Recommended Reading :
* Spain's Iberdrola to build windfarm for Amazon
* Amazon Spain partners with Correos for 'click and collect'