Castellon Airport spent EU30 Mln on sponsorship in 2014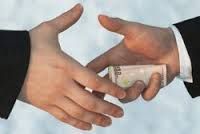 Castellón Airport spent more than EU30 million in sports sponsorships during 2014, according to the Generalitat Valenciana.
that
The sum is EU4 million is more than that estimated by the Esquerra Unida, which estimated that some EU26 million had been spent by the Airport operators on the sponsorship of local sporting events.
Castellon Airport is 99% owned by the Generalitat Valenciana and 1% by the Province of Castellon.
The Government has decided to review all sponsorship contracts signed by the public company after one of the sports clubs recently claimed payment of part of the sponsorship owed to them from 2009.
Despite the airport remaining completed, yet non-operational for more than 3 years, officials lead by Francisco Camps and Carlos Fabra, spent lavishly on both professional and grassroots sports in the province.
Regattas, golf, football and motorsport s all received generous public funding in the name of Aerocas - the concession holder and publically owned operator of the airport between 2005 and 2011.
According to the Generalitat Valenciana themselves, Aerocas spent EU27,000 subsidising 3 season of football at Benlloch FC (a town of just over 1,000 inhabitants) and EU7,000 at CastellonBeach Athletics club. Benicassim FC were also awarded EU24,000 for two seasons.
Meanwhile racing drivers Felix Porteiro received EU116,000 in 2009 and Roberto Merhi received EU232,000 for brandishing the logo of the airport - which at the time was non-operational.
Similarly, Villarreal FC received EU19 million for six seasons (from 2006 to 2010), with EU2.5 million.
Castellon Beach football team saw grants worth EU1.1 million, but has not yet been paid the full amount
The Publicly owned company also sponsored golf tournaments (EU866,000), and paid EU4,652 to display the airport's logo at Zamudio (Vizcaya) paddle club facilities.
Recommended Reading :
* Brussels to investigate subsidies at Castellon Airport
* Generalitat Valenciana paid Castellon Airport EU12 Mln before elections