Generalitat Valenciana paid Castellon Airport EU12 Mln before elections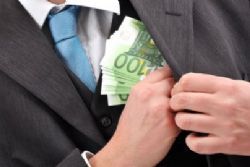 The Generalitat Valenciana made a "capital injection" of EU12 Mln for Castellon Airport prior to the May 24th Elections earlier this year.
The (Ex) Central Government Delegate for the Region of Valencia, Juan Carlos Moragues, told the press how the payments had been made to satisfy the debts incurred over previous years by the former concession holder of the infamous facility, Aerocas.
Moragues defended the timing of the payment, denying that it was politically motivated and that it was simply to "pay debts and update the status of the airport,".
The former Delegate also claimed that when in office the PP "saved the Region EU3.24 Million Euros by restructuring the public sector - namely by reducing the number of public entities from 82 to 40.
Recommended Reading :
* Castellon Airport to promote tourism in Bristol and London
* Castellon airport worth EU216 Mln to local economy