Civil Guard raids Chinese bank ICBC's Madrid HQ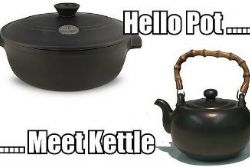 Spanish authorities on Wednesday raided the Madrid headquarters of the Industrial and Commercial Bank of China (ICBC) in connection with a money laundering and tax fraud probe.
The bank director is one of the individuals who has been arrested in connection with the raid.
The joint operation by the Civil Guard and the Anti-Corruption Attorney's Office is seeking incriminating evidence that the bank helped a criminal ring take as much as €300 million out of Spain and transfer it to China.
A judge from the Madrid satellite town of Parla ordered the Wednesday morning raid, which has already yielded several arrests.
The operation is connected with another raid conducted in May of last year, which saw 30 people taken into custody – including several customs officers in charge of freight control at border stations.
Chinese wholesalers who supply bargain stores with their wares are at the origin of some of the money that gets laundered back in China. Spanish authorities have been investigating these rings for nearly three years.
The rings buy all types of goods in Europe and distribute them in Spain, but avoid paying taxes as the products sometimes cross Europe before reaching Spanish territory. The organization currently under scrutiny could be involved in money laundering, tax fraud and violations of workers' rights.
The profits made by the criminal ring in charge of collecting money from the Chinese discount stores and from individuals for laundering purposes "are immense," said investigation sources.
The case is similar to the one involving Gao Ping, a Chinese businessman and art dealer who was arrested in 2012 – only bigger in scope.
Besides distributing goods in a fraudulent manner, the ring launders money on behalf of Chinese and Spanish businesspeople and charges a proportional fee.
The ring also does not pay duty on its massive imports from China, distorting the market with much lower prices than those charged by conventional Spanish stores.
The ICBC is the world's largest bank by market capitalization.
Recommended Reading :
* Spain streamlines visa procedures for Chinese citizens
* Nearly 7,000 Chinese students study in Spain form 2014-2015